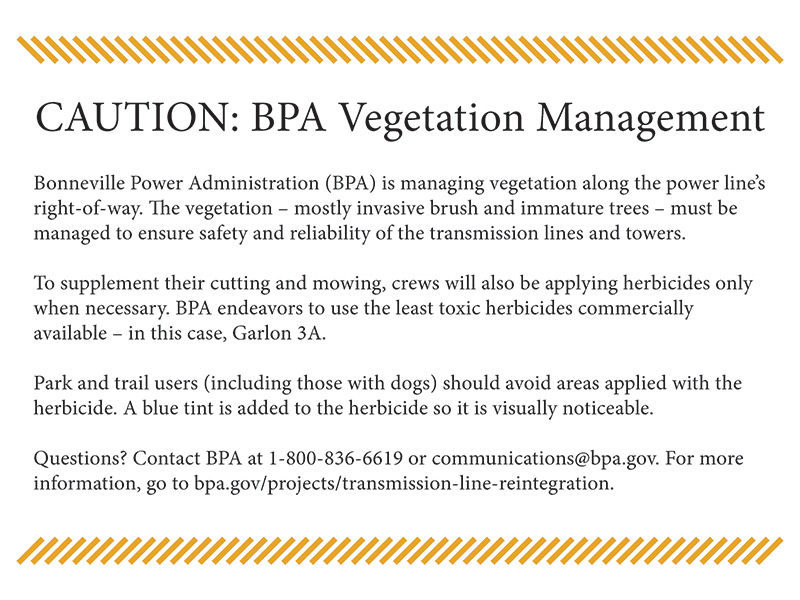 Bonneville Power Administration's (BPA) will soon begin vegetation/danger brush removal along the line's right-of-way. Danger brush is vegetation within the right-of-way with significant potential to impact the safety or reliability of the transmission line or line structures.
BPA estimates beginning vegetation work in the vicinity of Issaquah Highlands between July 25-29. Work will not be complete during that time frame. Rather, they estimate that is when crews will have progressed along the transmission line to arrive at Issaquah Highlands to begin the vegetation removal work.
This power line had been leased for the last 50 years. BPA regained control of the line, for which they are increasing maintenance standards and right-of-way vegetation removal for fire safety.
In May 2019, BPA held an informational open house for the community at Blakely Hall. Details here: https://www.issaquahhighlands.com/event/bpa-power-lines-open-house/
Please see more information here:
https://www.bpa.gov/Projects/Transmission-Line-Reintegration/Pages/default.aspx