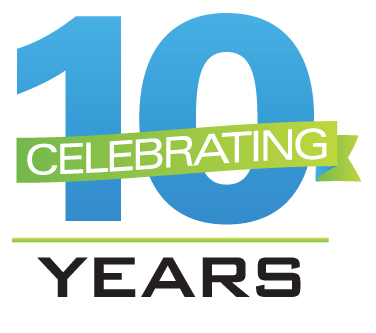 Celebrating 10 Years: Pioneering Businesses in Issaquah Highlands
This year marks an important milestone for many businesses in Issaquah Highlands: It's their 10th anniversary of doing business in the community. It's been an amazing decade for these local entrepreneurs who have kept us looking and feeling our best – not to mention caffeinated. Happy Anniversary!
Sorella Salon & Spa started as the Reasy family's dream to work together in an industry that they all love. This dream became a reality when sisters Jamie, Jessie, Jacquelynn and their mother Peggy opened Sorella. First located in the current NaturoMedica space, Sorella moved down the block when Grand Ridge Plaza first opened. The salon was designed by Peggy and custom built by their father, Chuck Reasy.
In 2006, Lane and Jamie Scelzi opened Sip at the wine bar & restaurant, a concept all its own. Today, the Scelzi's culinary team led by Executive Chef Emran Chowdhury continues to feature locally-sourced meats and seafood, as well as fresh seasonal produce from Sip's organic garden in Maple Valley. Did we mention they have one of the largest Washington wine lists in the region?
What would mornings be like without Caffe Ladro? The Seattle-based coffee house has been keeping us happily caffeinated for a decade. Homemade baked goods, sustainably-grown and fair trade coffee, and Adirondack chairs: there's definitely time for a second cup.
Sub sandwiches, salads and breakfast – and dare we forget fresh-baked cookies? SUBWAY is a perennial favorite for before & after games at Central Park and for everyone on-the-go in Issaquah Highlands.
Locally-owned and operated, Highlands Cleaners keeps the community looking our best. Whether you want to preserve a wedding dress or have a special outfit altered, they're great resources.
Founded by the Ramos family, Agave Cocina & Tequilas is known for hand-crafted foods made-to-order, scratch cocktails made with fresh fruits, and one of the region's largest selections of fine tequilas – including their own private label tequila. Brothers Federico and Julian, and sister Faviola, took over the space in 2009, which was once Mama's Mexican Kitchen.
Dr. Samuel Ahn at Optica Vision Care is our go-to resource for 20/20 vision. The optometry practice, first known as Occhio, offers everything from eye exams to medical evaluations, as well as a large selection of designer frames.
AJI Sushi & Grill is a feast for the senses (and especially the taste buds). Chef Danny has made a convert out of many a skeptic who wouldn't try sushi, and AJI is a local favorite for all ages. For longtime residents, you'll remember the space as Rice n' Roll during the early days of the community.