Clubs & Groups: Tune In to What's Happening
From September 2016 Connections News
Before this era of streaming and binge watching, we suffered through summers of re-runs of our favorite sitcoms and anticipated the new fall season that would pick up where a season-ending-cliff-hanger left off. Your neighbors are launching a new season of social programming and we hope you will all tune-in! No re-runs, but plenty of old favorites! And there are a few premieres this fall as well. 'Love America's Got Talent? IH has talent too! Share your talent with your neighbors at Open Mic Night! And your kids don't have to have Ninja Warrior skills to join the NEW Club Inclusive, where kids of all abilities are welcome. Speaking of kid-shows; the Russian Highlanders are changing their format to a language-based playgroup. 
And like network TV, Highlands Council will also present mid-season specials including:
Illuminate! The latest art exhibition curated by artEAST with both an opening and closing reception. See page XX for more details
HY Halloween Costumes and Karaoke Night!
Shop Local Saturday Holiday Bazaar and Trolley Service
Parents Night Out hosted by the HY – more details coming soon
Will this be the season you join the Travel Club, try your hand at Poker Night, or bring your littles to Toddler Playgroup?  Like the old TV Guide helped determine what to watch and when, we hope this issue will help you decide where to tune in this fall season.
Just for Fun: Which Clubs & Groups Best Fit Your Interests? – Start at "Which statement best describes you?"
Issaquah Highlands Clubs & Groups: There's Something for Everyone! 
Book Club
"Volunteering is a great opportunity to share all our neighborhood has to offer. I believe "It takes a village." I'm happy to call IH my village, a place where neighbors become friends and friends are like family." – Lindsey Pinkston
Bridge Club
"Grab your partner or come solo to play a little Bridge! Whether you are a beginner or a seasoned player, you are welcome to join us!" – Chuck Leininger
Chinese Heritage Club
"We promote and preserve Chinese cultural heritage awareness for the next generation of local families." – Xinghni Gu
Family History Night
"What a thrill it is to see the delight as neighbors discover their past and get to know their ancestry."- Darrell Reising
Hatha Yoga Classes
"A fun club to promote health and fitness among Highlands residents through Hatha Yoga classes, led by me and my daughter, Melanie." – Deyin Yu
India Culture Club
"We want to provide a glimpse of India and its culture to the community through social gatherings and festivities." – Anita Ayela

Interior Design Club
"We welcome interior design enthusiasts to enjoy presentations from guest speakers and learning about new trends in design."- Meeta Mehta
Knit for Life
"Through weekly sessions, we use the healing experience of knitting to enhance the lives of cancer patients and their caregivers during treatment and recovery." – Elaine Eckert
Latino Club
"Making a difference in our community is a priority for our family. We receive much more than we give." – Alicia Spinner
Meaningful Movies
"Our reward is the conversation after our films, being involved in stimulating discussion amongst our neighbors about topics of the day." – Jack Fogelberg
Minecraft Mania
"I started the Minecraft Mania club to make new friends, learn teamwork and have fun while playing the popular game of Minecraft." – Quinn Ryan
Rovin' Fiddlers
"Tuesday jam sessions gather a group of musicians with varying backgrounds and abilities enjoy playing music together. We welcome all Celtic instruments, but funny thing, we need more fiddles!" – Sue Lawrence
Running Club
"Join us every Saturday for a Highlands fun-run. We train happy together to swim, ride and run." – Joey Cho
Toastmasters Club
"We help each other achieve many personal and professional goals as strong communicators and leaders. We are here to speak, to have fun, and to help all our members to succeed." – Avi Singh
Toddler Playgroup
"Being an IH playgroup leader allows me to get to know other parents in the Highlands with the same interests." – Thuan Stevens
Travel Club
"What better way to connect to our neighbors than to share our travel experiences and discover new destinations from one another!" – Pat Nell & Mike McMillin
Wine Club
"Learn about wine and meet neighbors; For wine enthusiasts, connoisseurs and all wine lovers!" – Dianne Brisbine
Yami Yoga Classes
"Yoga class taught by Mana Samskriti with systematic organized teaching. We bring a conceptual basis, as opposed to treating yogasanas as mere exercises." – Srikanth Satyanarayana
Yarns & Threads
"We welcome any sort of craft: knitting, crochet, felting, sewing, needlepoint or whatever. Our group can be as small as four or as large as 15!" – Cathie Coulter
Zumba Fitness Classes
"Grab your workout clothes, your water bottle, and join the party! I lead classes where you sweat and work to build towering pillars of muscular wonderness!" – Cindy Klenk
Find the scheduled meetings for these groups in our Community Calendar
---
Coming this Fall: Exciting New Groups for Highlands Youth and Families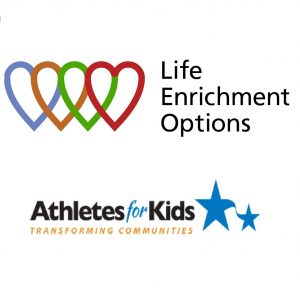 Club Inclusive
2nd Thursday of Each Month
Begins September 8th
6:00pm at Blakely Hall
Club Inclusive is a new club at Blakely Hall for kids with special needs, focused on acceptance and inclusion. Meetings will be a safe and fun place for kids with special needs to just be themselves.
Each month will feature something different for the kids. There will be a movie night, carnival, cooking class, dance party and other fun activities. Alicia Spinner will lead the activities with the help of sponsors Life Enrichment Options (LEO) and Athletes for Kids. Caregivers need to attend the meetings with their kids.
Organizer Alicia Spinner says, "This is a club where everybody is welcome. A club for kids with all abilities, a place to be yourself."
For more information, contact Alicia Spinner at alispinner@yahoo.com
4th Friday of Each Month
Begins September 23rd
6:30pm at Blakely Hall
Do you like to play an instrument? Sing? Read poetry? Or perform comedy as a "stand up"?
A new Open Mic for families in Issaquah Highlands is starting this Fall, organized by emcee, Dino Go.
Bring the family to Blakely Hall on the fourth Friday of each month for an evening of fun and entertainment by local talents. All ages are welcome. It's a great opportunity to spend a family evening with the neighbors, even if it's just to listen and enjoy.
As a family event, all are expected to act accordingly and to show respect to performers and audience. Performers are limited to two songs or ten minutes, whichever is shorter.
For more information, please contact Dino Go at Kabalen.geo@gmail.com.
1st Thursday of each month
Begins October 6th
9:30am at Blakely Hall
For many years Issaquah Highlands has been home to the Russian Highlanders Club, who met to share Russian culture, meet fellow Russians, and to promote keeping the Russian language and traditions with the younger generation. That club met almost monthly at various locations.
The same organizers have shifted their focus this year, now to the little ones. They are organizing monthly meetings at Blakely Hall, each with an hour and a half of fun, music, stories and games in Russian language for kids aged 2½ to 4 ½ years old. It is a fantastic opportunity to meet Russian speaking families, to make new friends, and to learn, preserve and enrich Russian cultural traditions.
Caregivers and their kids will join in the activities together. Younger kids and siblings are also welcome. (Caregivers should bring toys to keep them engaged.)
The contact is Elena at 860-716-6467.
Check out our club description, in Russian: