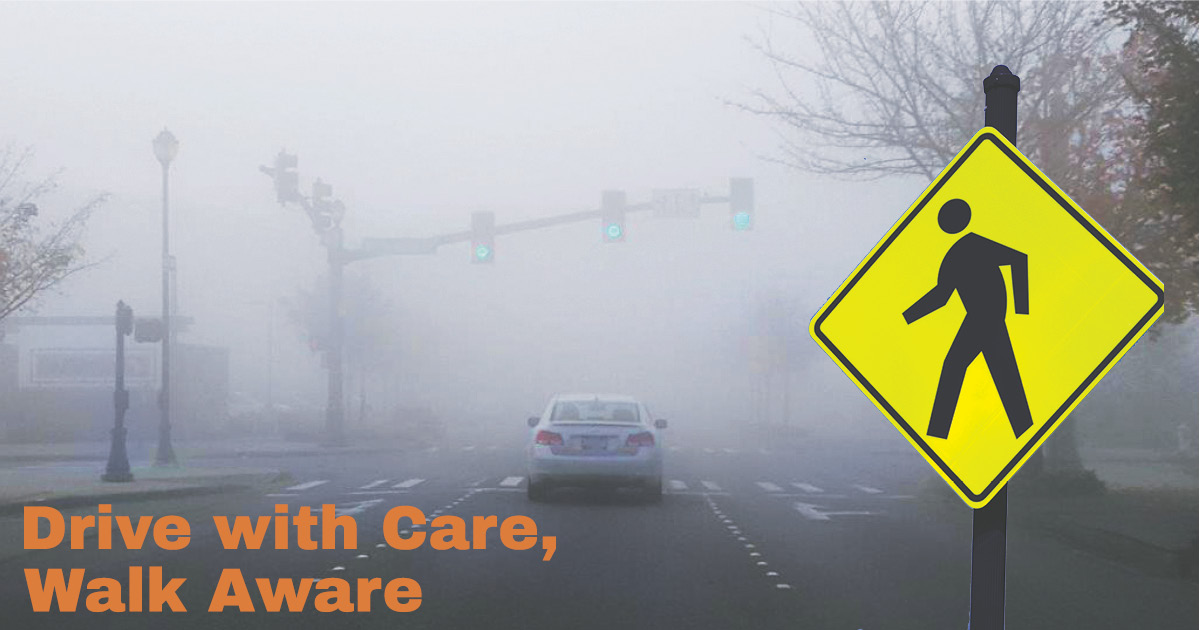 A Community Campaign to Take on Traffic Safety
by Christy Garrard, Executive Director of Highlands Council and Dahlia Park resident & Nina Milligan, Highlands Council Communications Manager & Editor of Connections
Issaquah Highlands is taking on traffic safety in our community. Like in other communities, cars are a big part of life here. However, unique circumstances aggravate that car-pedestrian interface. We have densely developed neighborhoods with narrow streets and lots of on-street parking. Add to that businesses, schools and parks, pedestrians, dogs and bikes. Calls for drivers to slow down and watch out for pedestrians and children escalated last summer when one of our community members contacted the City of Issaquah and reporters with their neighborhood's complaints of speeding drivers. The City responded and continues to respond.
However, such matters can take a lot of time to move through city government. Therefore, we at Highlands Council worked with the City to identify ways that we could facilitate the change our community is asking for. We decided to take on a traffic safety campaign employing education and social pressure to improve traffic safety. Here is how this all came about, and what comes next.
SUMMER 2017
A Community Meeting at Blakely Hall
On July 12th, 2017, over 50 people attended a City of Issaquah community meeting to learn about city data collected on driver behavior on 24th and 25th Avenues NE, south of Park Drive. Discussion followed about how to slow drivers down and what kind of "traffic calming" measures could be taken in in Issaquah Highlands.
"This is a joint effort," Kurt Seeman, Issaquah's Transportation Manager, explained with members of the community, representatives from Issaquah Police, Eastside Fire and Rescue, City Council, the Urban Village Development Commission, the Issaquah Highlands Community Association (IHCA) and Highlands Council all in attendance. But the effort started when a resident expressed a concern and asked the city to help correct it.
Kurt defined a goal of the City to "promote safe and pleasant neighborhoods." The City approaches promoting safety for drivers and pedestrians in three steps:
Level 1: Neighborhood education and enforcement
Level 2: Community-specific signage, social pressure
Level 3: Infrastructure improvements such as speed bumps, medians, roundabouts
"Speeding is a social behavior, which is hard to change" Sheldon Lynne, Issaquah's Director of Public Works Engineering (PWE) cautioned. "People who live in a community probably have more influence over such behavior [than the City does]."
FALL 2017
Planning a Community Traffic Safety Campaign
"The citizen turnout [in July] was excellent, and we received good information related to what issues exist in the neighborhoods and along arterial roadways," Sheldon said. "Good community solutions require good community partnership!"
Following up on community concerns, Highlands Council began meeting with City of Issaquah staff, including Kurt, Sheldon, Emily Moon, Deputy City Administrator, and Autumn Monahan, Assistant to the City Administrator. Sarah Hoey, Executive Director of the IHCA, also participated in these meetings. A partnership for a community campaign was forged.
As a first step, we agreed on a collective goal "to influence the social driving behaviors of those using the roads in the Highlands."
"Good community solutions require good community partnership!"
– Sheldon Lynne, Director of Public Works Engineering, City of Issaquah
WINTER 2017
Highlands Council creates a community-specific, Vision Zero-inspired public education campaign
While Level 3 approaches to traffic safety require long-term city planning, Highlands Council and the IHCA decided to focus on driver behavior issues and fund a traffic and pedestrian safety campaign. What will eventually become a city-wide campaign, ours focuses on circumstances unique to Issaquah Highlands.
We were granted permission to use imagery in Seattle's "Vision Zero" traffic safety campaign. While the City of Issaquah has not adopted the Vision Zero program into policy, the City's practices and approach to traffic safety are aligned with the goals of Vision Zero.
What is Vision Zero? Vision Zero is an international movement, first started in Sweden in the 1990s, to improve traffic and pedestrian safety; ultimately saving lives. Vision Zero is a multi-disciplinary approach that sets a timeline and commitment to stakeholders to ensure a basic right of safety for all people as they move about their communities (learn more at seattle.gov/visionzero).
2018
Neighborhood Education, Community-Specific Signage, The Pledge
Campaign Through Community Signage
In January, we launch our campaign to inspire safer driving behaviors and instill a cultural norm of safe driving and pedestrian practices. This effort incorporates Levels 1 and 2 of Traffic Calming procedures. Light pole banners and kiosks will remind drivers to "SLOW DOWN" and "drive like you live here."
Colorful A-boards will rotate around the community at key intersections and crosswalks reminding drivers to "drive with care," that "25mph is plenty," and to "stop for pedestrians." A-boards geared toward pedestrian safety remind us to "walk aware," and to "look out before you step out."
The campaign will continue throughout 2018 with print and electronic messaging, including:
Drive with Care, Walk Aware Webpage
Please visit issaquahhighlands.com/drive-with-care-walk-aware for downloadable traffic and pedestrian safety resources for you and your family. You can even download our campaign graphics to display as a reminder at home, or to share with your friends online.
Pledge to Drive with Care and Walk Aware
We encourage all households to review with every driver in the home and ask each driver to take the pledge to make the streets and pedestrian spaces in Issaquah Highlands a safer place for all who live, work and play here. You can find the pledge on our website at issaquahhighlands.com/drive-with-care-walk-aware.
Community Meeting at Blakely Hall
Join City of Issaquah representatives at Blakely Hall on Wednesday, January 17th at 7pm to continue the community dicussion around traffic safety.
As City representatives emphasized in July 2017, this is just the beginning. To learn more about the "Drive with Care, Walk Aware" campaign and the city's mid and long-range plans for traffic calming in Issaquah Highlands, please plan to attend this important meeting.
"Traffic calming is a process that begins with education and, if needed, progresses to other methods."
– Emily Moon, Deputy City Administrator, City of Issaquah
FUTURE STEPS
Evaluate the Results of the Campaign; Consider "Traffic Calming" Infrastructure
Deputy City Administrator, Emily Moon, notes, "Research and experience across the country have shown that traffic calming is a process that begins with education and, if needed, progresses to other methods. We understand that there is more to do to reach the change in behavior we wish to see."
In December, the City added new painted traffic markings to roads in certain areas of the community as a reminder to all drivers.
Continue to use the City of Issaquah website's "Report a Concern" to share additional ideas or to report problems: www.ci.issaquah.wa.us/RequestTracker.aspx.