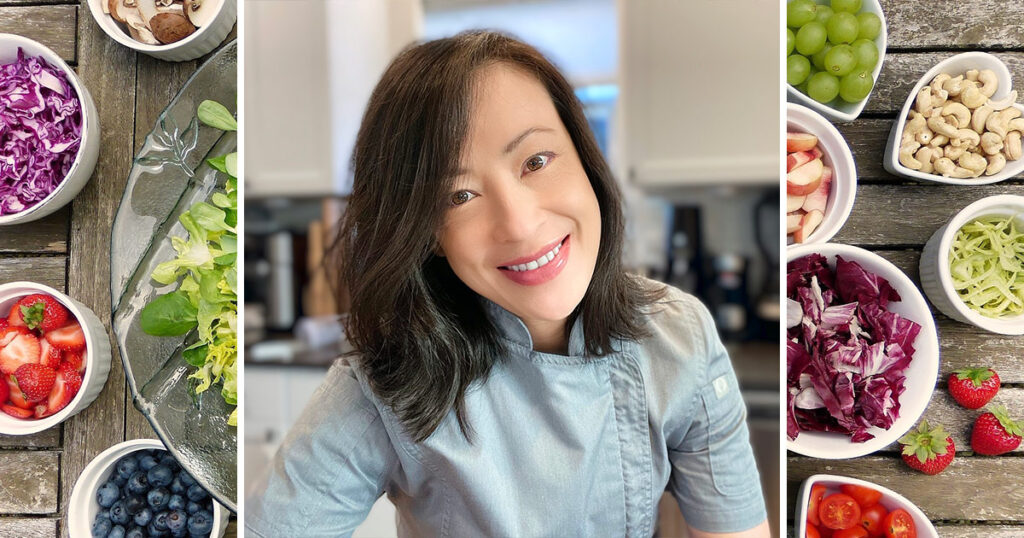 Most people wouldn't think chef Kim Ngo, who has a background in culinary arts and nutrition science and operates a food delivery and catering business, ate Taco Bell almost every week during her college days. While Kim looks back on those days with disgust, consuming fast food led her to learn about culinary arts, igniting a love for cooking she hopes to share with teens in the upcoming Highlands Youth Advisory Board's (HY) workshop, "The Art of Adulting: How to Cook With More Than a Microwave."'
In grad school, Kim found herself baking sweets every Sunday, and after catching wind she was making pastries every week, her classmates often found ways to sit next to her in class. A realization others enjoyed her food combined with the growing boredom of her classes at Harvard University, Kim decided to make the huge decision to drop out of Harvard and attend culinary school.
Fast forward to today, and Kim the mother of two daughters who have extensive extracurricular activities. With one daughter a ballet dancer and the other a swimmer, Kim found she needed to combine the necessary nutrients her daughters need in meals she creates to satisfy the whole family. She hopes her cooking lessons during the HY workshop will help teens make healthier decisions for themselves now and in the future.
"How you start eating when you're young develops your eating habits and your lifestyle going forward," Kim said.
During the pandemic, Kim noticed teen obesity rates rose substantially. It's not rare for parents to purchase snacks for their children without realizing those foods contain sugars and other additives a teen shouldn't consume. Kim says it is even more important for teens to be aware of the ingredients in the foods they eat and understand how preparing their own food can give them peace of mind knowing what they're putting in their mouth.
"It all boils down to your ingredients," Kim said. "Your ingredients make a huge difference."
In the end, Kim describes cooking as survival; learning how to cook teaches economics and how to budget, and learning basic kitchen skills gives you so much more knowledge than just making a meal. In her upcoming workshop on November 7, Kim hopes to teach teens organization and hygiene, knife skills, budgeting, and the technical skills required to work effectively in the kitchen.
Kim will host November's "Art of Adulting" workshop on November 7, 3-5 p.m., virtually over Zoom. Cook along from your own kitchen as Kim teaches teens how to make a winter minestrone and a French apple cake, tying in the science of cooking and economics of basic kitchen skills. Ingredients for the recipes will be porch delivered to registrants in Issaquah Highlands for the workshop.
High School students only. $20 to attend, including the ingredients for the recipes delivered to your porch in Issaquah Highlands. Space is limited. Get more information and register now >> 
Colin Yuen is an 11th-grader, member of the HY Board, and an Issaquah Highlands resident.