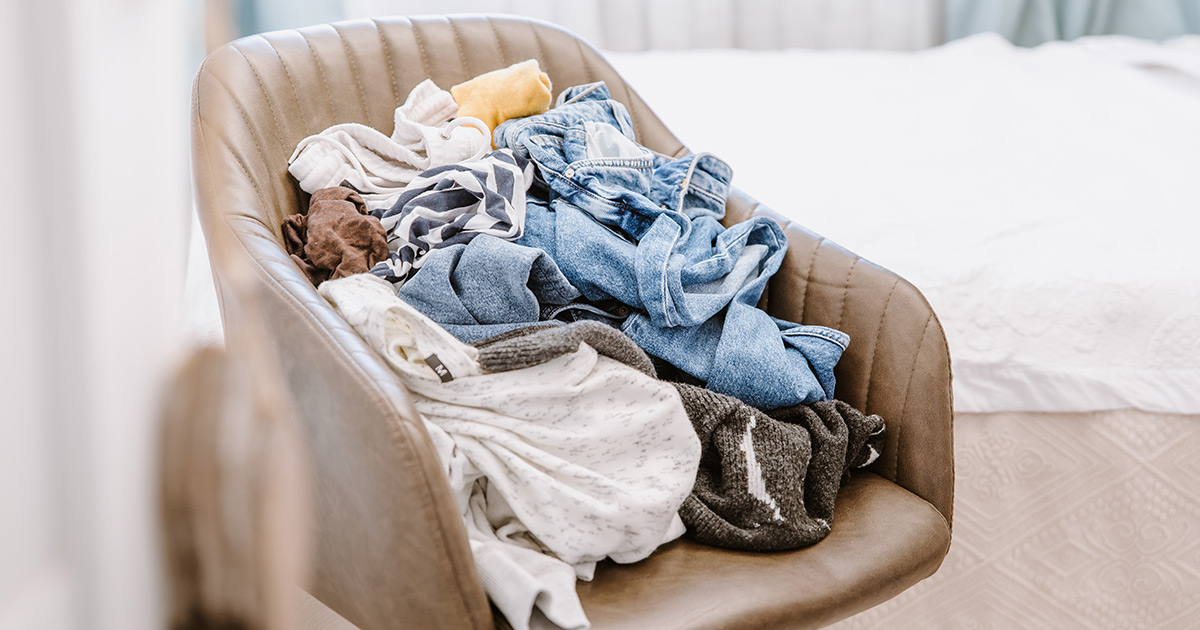 One of the biggest challenges to staying organized is feeling overwhelmed. Consider small daily habits to be more productive and avoid messes that take up too much of your valuable time and energy. This month, try to incorporate the following small habits for a big payoff.
Put lightly worn clothing away immediately.
Do you have a chair or a pile where clothes go when they aren't quite dirty enough to wash but didn't make it back to a hanger or a drawer? I'm not calling you out, I promise; almost everyone does this. Starting this month, put those clothes away as soon as you take them off. If you don't want them next freshly laundered clothing, designate a drawer or area of your closet for these items. You will extend the life of those items, save water and laundry soap, and stop those items from living forever in a growing pile on a chair.
Let go of clothing that doesn't fit or make you feel good.
Place a box or bin in the bottom of your closet for items that don't fit or make you feel your best. Now is not the time to hang onto things that bring down your vibe. Once the bin is full, drop it off at your local donation center or post it on a neighborhood site for porch pick up. You will slowly make extra space in your closet and drawers and get to know the joy of breathing room.
It's crazy how much space our clothing takes up in our home. Making these small habits a regular part of your day will make a huge difference over time. Eventually, these habits will become second nature, and the "clothing chair" will be a distant memory.
Click here to read past "Organized Life" columns >>
Johnna Masterson is the owner of Inspired and Organized and a Central Park resident.