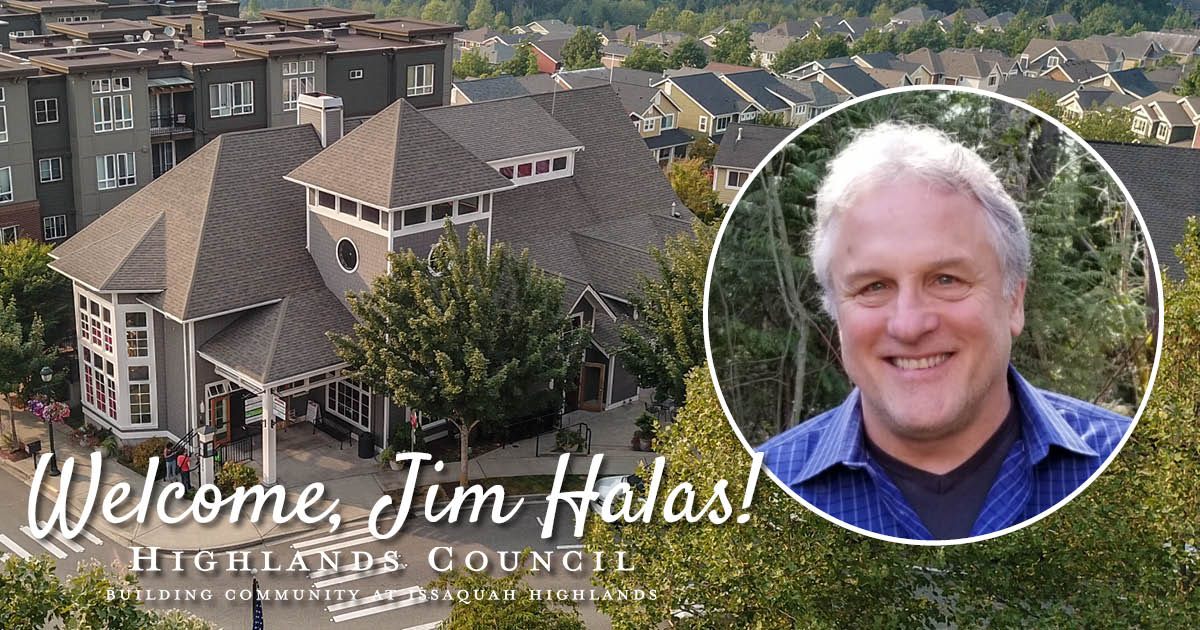 Jim Halas joined Highlands Council as the Blakely Hall Facility Maintenance Coordinator on April 1. This is a new part-time position to support the maintenance and upkeep of Issaquah Highlands' beloved community center. Blakely Hall has been a busy hub of community activity for 16 years (since March 2005). The time has come to provide dedicated staff attention to this community asset.
Jim and his family have lived in the Issaquah Highlands for almost seven years. Four years ago, he retired from Boeing after 33 years in financial management leadership positions, primarily working on NASA programs, satellites, and military aircraft. Recently, you may have seen Jim displaying his woodwork at local farmers markets, art shows, holiday events, and other venues. He is also active in the community, volunteering with the society of St. Vincent de Paul and the Downtown Issaquah Association.
Christy Garrard is the executive director of Highlands Council and a Dahlia Park resident. 
Aerial photo by Scott Moffat.