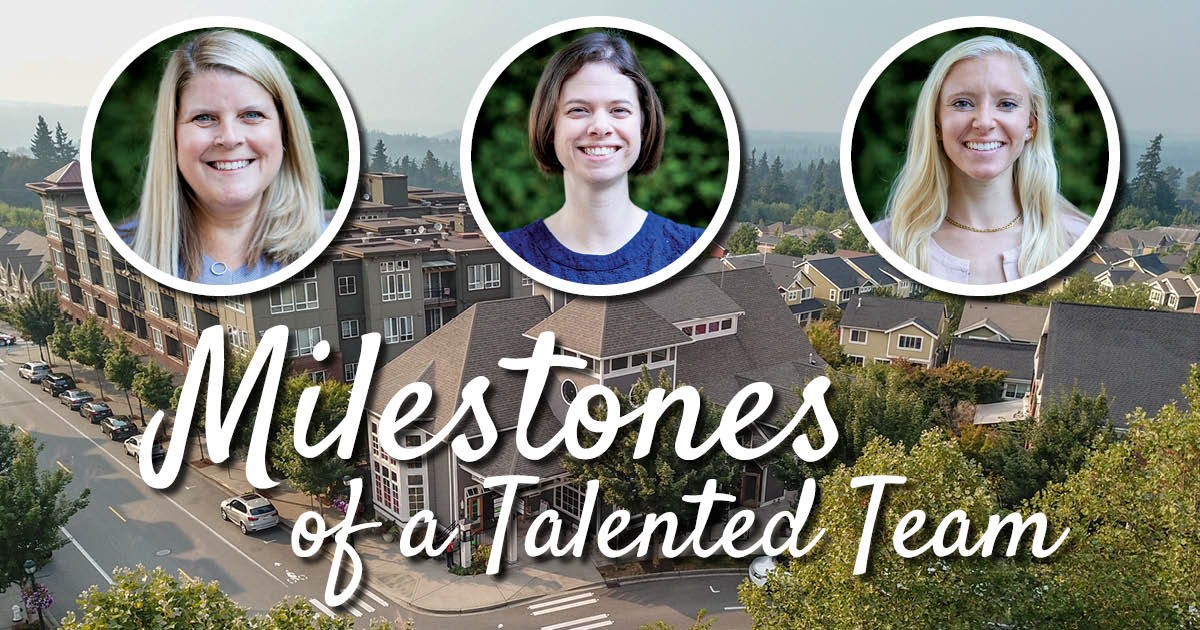 Highlands Council Recognizes Years of Service and Welcomes New Staff
This month, we recognize three Highlands Council staff members for their service to the community. They are three dedicated women in different stages of life who share a passion for our mission to build community in Issaquah Highlands in different and important ways.
Michele McFarland is the longest-serving employee at Highlands Council, entering her 15th year of financial leadership as Highlands Council controller. Her dedication and financial focus led to the final payment of a $1 million loan in March 2020. Also, in 2020, Michele was instrumental in identifying resources that allowed the Highlands Council Board of Trustees to fund family health insurance to our employees for the first time since 2008. Michele lives in Sammamish with her husband and has four children.
Michele McFarland, Controller
Entering her 15th year
"In my 14 years with Highlands Council, I have seen the neighborhood grow so much. When I started, there were fewer homes, no retail, and I worked from a small trailer at the bottom of Park Drive that also served as the new home information center. During my time here, I've seen the community transition from developer control, survive an economic recession, and now grapple with the effects of a global pandemic. Through it all, Issaquah Highlands has remained a robust, caring, and engaged neighborhood. I've enjoyed working for Highlands Council to support our dynamic team as it grows and strives to enrich the lives of people in the community by focusing on the changing times and listening to their needs. I am fortunate to be involved in the next chapter of community building as part of the new Issaquah Highlands Community Fund, further enhancing the mission of Highlands Council and working to serve the people who make Issaquah Highlands a great place."
Five years ago, Vicki Grunewald came to Highlands Council as a volunteer, wanting to support our mission with her graphic design and digital media skills. So impressed with her work on an issue of Connections, we offered Vicki a paid part-time position as the Highlands Council graphic designer and social media coordinator. In 2020, she became media editor. Vicki's attention to detail and exceptional journalistic skills have elevated official community communications, and the best is yet to come in early 2022 (stay tuned). In addition to enhancing our community-building efforts over the last five years, Vicki and her husband built a new home in the Harrison Street neighborhood and welcomed their first child.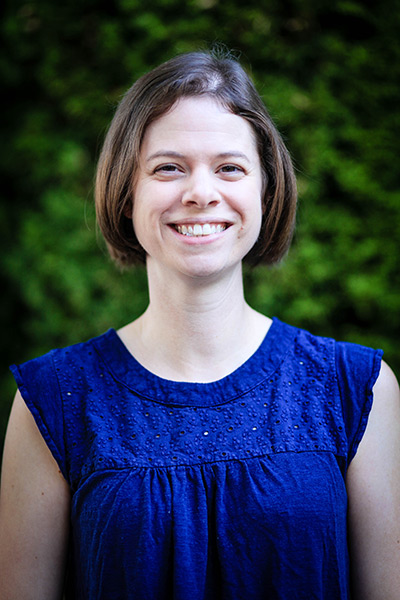 Vicki Grunewald, Media Editor
Celebrating 5 Years
"I could not have asked for a more rewarding career than being a part of the Highlands Council staff. I love living in Issaquah Highlands and am passionate about helping neighbors understand what is going on in our busy community. My goal is to inspire all Issaquah Highlands residents to take an interest in at least one aspect of our community beyond just their own property boundaries. My hope for Highlands Council is to continue to find new ways to use our media, programming, and resources to bring community members together, helping all residents feel connected to their neighbors."
Larissa Kolasinski was an Issaquah High School junior in 2013 when she wrote the following on her Highlands Youth (HY) Advisory Board application: "I want the Highlands to be a fun and accepting community where the residents are happy, and everyone knows one another. I want to have more community activities and would love to take that leadership role."
Larissa led the HY Board for its first two years, became a college athlete, studied abroad, got her Master of Business Administration, and is now a sponsored runner hoping to compete in all the world's major marathons. Even with all those achievements, she continued to volunteer her time with Highlands Council. Now, we are excited to announce Larissa officially joined the Highlands Council team in September as an administrative coordinator. Larissa will manage Blakely Hall private rentals, supporting community program manager Lindsey Pinkston.
Highlands Council is grateful to have these three dedicated women in different stages of life on staff, each with an important role in our efforts to foster a vibrant and caring community in Issaquah Highlands.
Christy Garrard is the Highlands Council executive director, and a Dahlia Park resident.