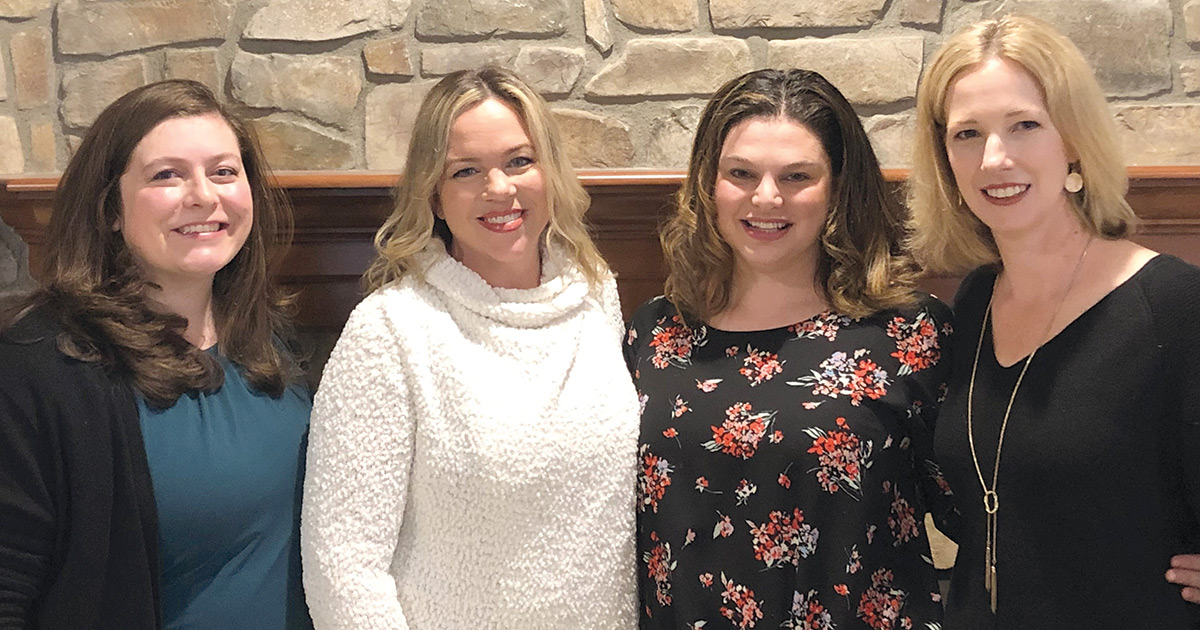 How a group of Issaquah Highlands residents is helping an Afghan refugee family start life in the U.S. "from scratch"
The U.S. has evacuated thousands of Afghans needing safety from their home country; many of these individuals have been at military bases across the U.S. since late August, awaiting placement in welcoming communities. For the first time since 1980, the U.S. government is allowing civilians to sponsor refugee families waiting to resettle; groups of five individuals can apply as a "sponsor circle." Groups are responsible for securing housing and financial assistance for a refugee family, accessing benefits available through the federal government (including medical services), helping to enroll children in school, and other responsibilities.
I had been trying to find a way to help with the crisis in Afghanistan when I saw a Facebook post by Issaquah Highlands neighbor, Kristen Smith Daley. Kristen and her husband, Marlowe, were looking for people interested in joining them in sponsoring an Afghan refugee family. After learning more and taking the required training, I was on board with two other Issaquah Highlands residents, Darcy Perea and Elisa Tehero.
We started preparing for our sponsored family before we knew anything about them. The biggest initial hurdle was finding housing. Not only are we experiencing a housing shortage, but most places I reached out to were not willing to partner with us. Securing an apartment for a family who you don't know anything about is even harder than it sounds, especially when we wanted the location to be within walking distance to a grocery store, schools, and a mosque. Luckily, we found a great complex willing to support us, and our wonderful community helped us obtain all the necessities to furnish an empty apartment.
Finally, in January, the day came; we got an e-mail that we were matched with a family staying at a U.S. military base in Minnesota. They were two adults and two young children, and they would arrive in a week.
My first encounter with our sponsored family was picking them up late at night from Seattle-Tacoma International Airport. With great excitement and an equal amount of nervousness, I arrived around 11 p.m. to pick up our sponsored refugee family. Many weeks prior, we reached out to a friend of our sponsored family who served in the Afghan military and resides locally. Only hours before our family's arrival, this friend reached out to say he would also be at the airport to greet the family.
When I arrived at the airport, two men approached me with limited English, and one indicated he was the previously mentioned friend of the family. Then, two more men appeared, and then some more. In total, there were 10 Afghan men, recent refugees, who wanted to welcome our family to Washington. Except for the one friend, none of the other men knew this family; they just wanted to show their support. One man spoke English and translated for me – a huge relief. One man only arrived hours before from another military base but wanted to stay in solidarity.
After traveling all day with two young children, our sponsored family arrived exhausted; their only belongings were tarps sewn into two crude bags. Despite their exhaustion, they expressed their appreciation and thanks. The children got to experience something new: car seats (neither one was a huge fan).
After our sponsored family rested for a few days in an Airbnb donated by a local family, our sponsorship circle moved the family into their new home. In many ways, this is starting life "from scratch": learning a new language and new customs, obtaining social security cards, learning how to use a bank and a computer, getting a driver's license and a phone, finding a job – even furnishing an empty apartment. It's very overwhelming.
Our sponsored family's daughter started preschool in February. The happiness in her eyes from being around children her age and learning through play is heartwarming, as is watching her parent's pride and sheer joy seeing their child safe and happy. Every day brings new experiences and new firsts for all of them.
This has been one of the most rewarding, inspiring, and humble experiences. The bravery this family and other refugee families have is inspiring. They had no idea who was picking them up from the airport or where I was taking them. They came here for the safety of their family and to give their children a better life. It was very humbling to meet other Afghan refugees who have so little and have family in danger back in Afghanistan, offering us continued praise and thanks. Some people call our family "one of the lucky ones," as they receive a great deal of support from our sponsor circle; most refugee resettlement organizations, already short-staffed and underfunded, only work with refugee families for 90 days. Many families fall through the cracks, and refugees must provide for their families while navigating a foreign and complex system.
The Issaquah Highlands community has been incredibly supportive; furniture, clothes, household goods, and financial donations made this process a true community effort. The adult male member of the family interviewed and accepted a job with the Issaquah Highlands Community Association (IHCA) on the landscaping team. While his expertise and background are in construction and iron working, this position is a great opportunity to gain work experience and improve English proficiency. Seeing how so many people came together to help others is incredible, and we, alongside our sponsored family, are so grateful. Working alongside three incredible women (Darcy, Kristen, and Elisa) has been nothing short of inspirational. Their passion for helping others is incredible.
If you are interested in following our sponsored family's journey or want to offer support, please visit our GoFundMe page, or contact me at esp46@live.com. You can learn more about the Sponsor Circle program at sponsorcircles.org.
Photo (from left to right): Issaquah Highlands residents Elisa Tehero, Darcy Perea, Elizabeth Gregg, and Kristen Smith Daley.
Elizabeth Gregg is vice president of the IHCA Board of Directors and is a Wisteria Park resident.