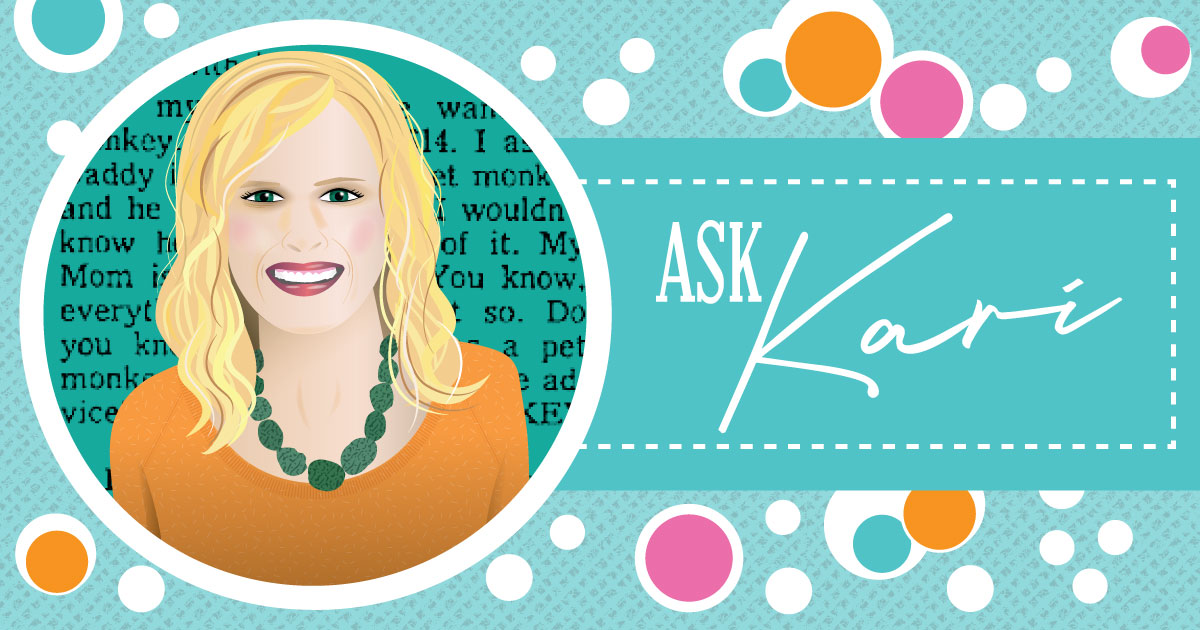 Connections' beloved "Ask Kari" column will end next month
After eight years as a volunteer Connections contributor, Issaquah Highlands resident Kari O'Neill will publish her last "Ask Kari" column for Issaquah Highlands media in February to focus on her doctoral program. Kari is the longest-serving volunteer Connections contributor, having started her column in 2012 with a desire to share her passion for mental health and social work with the community.
Kari was Issaquah Highlands' Volunteer of the Month in September 2015 and has covered a wide variety of topics in her columns over the years, including family dynamics, drug and alcohol addiction, depression, anxiety, and relationships. Highlands Council's annual community survey participants often reported her "Ask Kari" column as the most popular Connections column.
Highlands Council is grateful for Kari's long-time contribution to our community. Countless readers gained valuable insights from her helpful columns. Kari's passion for helping others continues to inspire us to find new and creative ways to use Connections and our media to benefit our community. Thank you, Kari!
Before she signs off as the writer of "Ask Kari," take a moment to get to know Kari, your Issaquah Highlands neighbor. We asked Kari to tell us a little about herself and share her volunteer story.
About Kari O'Neill, in Her Own Words
When did you move to Issaquah Highlands, and from where?
My family and I moved to Issaquah Highlands in December 2007 from Fall City. We previously lived in Sammamish and Issaquah; we really love the area.
What do you like best about living in Issaquah Highlands?
Community, feeling safe and connected. Feeling like I know my neighbors and that we look out for each other.
Tell us about your family.
I have been married to my husband Michael since 1996. We just celebrated our 25th wedding anniversary this year. We met in a hospital cafeteria in Santa Monica, Calif. Michael grew up in Shoreline, and we relocated here in 1994 from California.
I have two daughters: Elle, who is a teacher at Issaquah Middle School, and Caroline who is a senior at Washington State University. My parents, my sister Mandy and her family, and my brother Chris all live in Issaquah Highlands. My aunt and cousin even moved here!
What did you enjoy most about your experience as a volunteer Connections contributor?
I loved meeting the Highlands Council Connections team over the years. It has been a joy to work with everyone. I loved that "Ask Kari" offered support and guidance to readers, letting them know their feelings were normal, that life can be a ride, but hold tight, and it can be a great one.
I am moving on from writing for Connections to allow myself more time to focus on my work as a doctoral student at Tulane University. My research focuses on access to healthcare for individuals with disabilities, a topic I am very passionate about. I also own a local counseling clinic that keeps me busy. I will continue the "Ask Kari" column in the future on other platforms.
What advice would you give to neighbors about volunteering in Issaquah Highlands?
Be open to volunteering in a time and space that is a match for you. Often getting out of our home and doing an activity such as volunteering offers us a chance to change our "view."
Volunteering offers us the chance to do good work and feel good about that work; all leading to better mental health overall. We, humans, are meant to connect with other humans, and volunteering offers us an easy pathway to do so.
Thank you for your support of "Ask Kari." Thank you for taking the time to read my column; I hope it spoke to you and offered you support and guidance. Be well.
— Kari