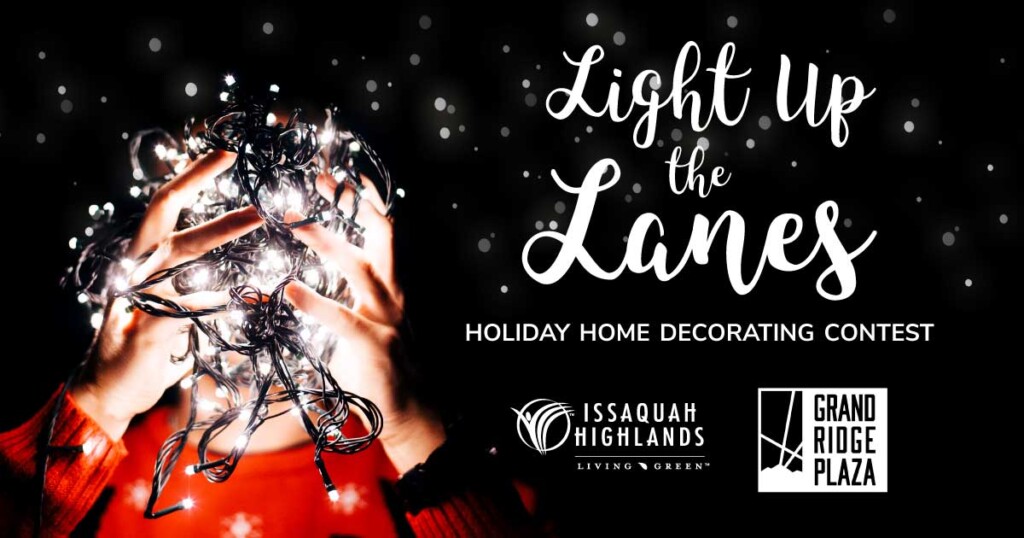 Whether you celebrate Diwali, Chanukah, Kwanzaa, Christmas, or any other winter occasion, decorate* the exterior of your Issaquah Highlands home and enter the "Light Up the Lanes" holiday décor contest for a chance to win festive prizes. Your entry also counts towards the "Most Festive Neighborhood" contest.
How to Enter
To participate, complete the form to enter your home. (Form goes live each November. The contest is closed for 2021.)
*Do not decorate any homeowners association common areas, including trees and sidewalks, streetscapes between the sidewalk and the street, or private property belonging to others. Please be considerate of your neighbors. Decorations that do not follow these guidelines are subject to immediate removal and/or fines by the Issaquah Highlands Community Association.
2021 Winners
The 2021 "Most Festive Neighborhood" awards go to: 
1st Prize (Bai Tong Lunch Party) – Dahlia Park

2nd Prize (Caffe Ladro Brunch Party) – West Highlands Park
Discover more upcoming community events.
Check out the Issaquah Highlands event calendar.
Find Events