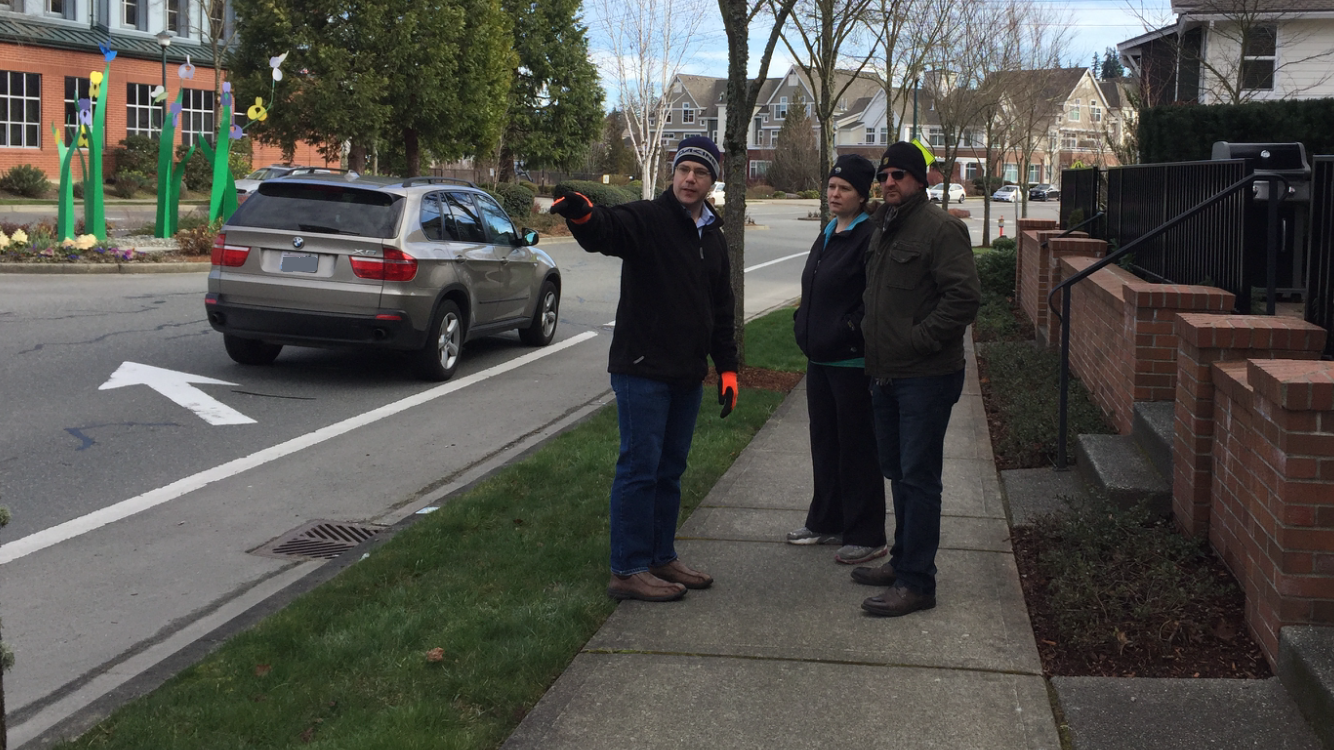 Progress continues with the Issaquah Highlands traffic safety project, called Traffic Calming by the City of Issaquah. Their online summary will give you a good overview. Also, this link provides an opportunity to chime in with your concerns (note: the Highlands Traffic Calming Survey is near the bottom of their page.)
This week, residents Jamie Rosen (Sunset Walk) and Geoff Walker (Chair, Urban Village Development Commission) took a "walk-about" with City of Issaquah Senior Engineer, John Mortenson, to examine significant trouble-spots in Issaquah Highlands, including the zipper-merge lane in eastbound Park Drive NE and at our "no turn on red" intersections, where people routinely turn on red even though it is very dangerous to other drivers, cyclists and motorcycles.
Furthermore, we are happy to report that working with City officials, Highlands representatives are closer to launching two important elements in the project.
One is more permanent branding signs that we Drive With Care and Walk Aware in Issaquah Highlands, part of the education and promotion effort.
The other, by popular demand, is the IHCA-led pedestrian flag program for many of our most worrisome crossings. More on this in April Connections.
And please save the date for Wednesday, May 16th when the City of Issaquah representatives return to Blakely Hall to get a reading on their progress in helping us increase traffic safety in Issaquah Highlands.
For more details, see our earlier blog post summarizing all the traffic safety projects planned for the Highlands.