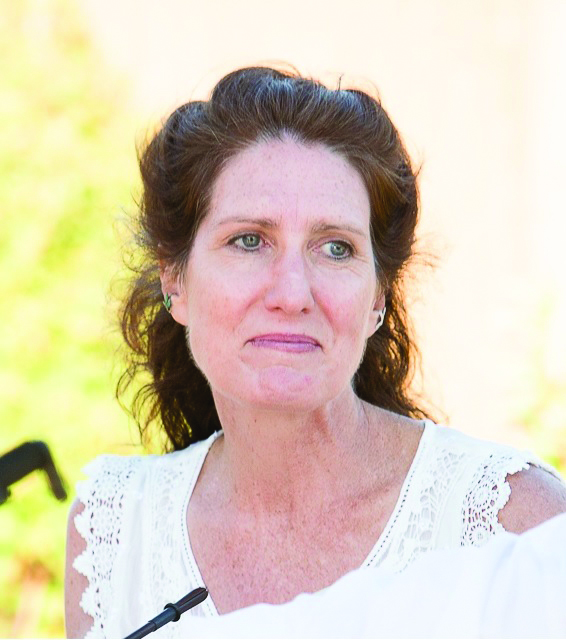 Since moving to Summit Park in April 2006, my family has had the opportunity to grow (and grow up) in this unique and opportunity-filled village called the Highlands. Surrounding us are individuals with big ideas who consistently probe what it means to live in a village and their volunteer spirit brings us together as a community. One of the recurring themes I've experienced over the eight years living here is that everyone has something to contribute to making the Highlands a better place to live and work. In the beginning, I wasn't sure what my contribution would be. My eyes glazed over at spreadsheets, I would start to yawn when talking budgets, and I couldn't get excited enough about shrub placement or fence parameters to be on the Architectural Review Committee. After serving on a Highlands Council transition committee I knew that my superpowers did not involve nonfiction documentation.
In 2008, I started the Firehouse Fiddlers practice session held twice a month at the fire station. For over six years now Captain Jack and his Station #73 crew have heard our Old Time, Celtic and Bluegrass tunes every other Tuesday – the meeting room filled with Issaquah and Sammamish folk music players. Hosting the public music session was more of a self-serving hobby and less of a volunteer job, so after handing over the reins as host, I continued to seek out where I might offer benefit as a volunteer. One musical venture turned into another when a few of us from Firehouse Fiddlers spun off to form a Celtic band called The Fire Inside. In the past four years we have offered three concerts at Blakely Hall, two shows at the YWCA and two Highlands Days summer celebrations. While these were not significant time and talent commitments, one thing led to another, and I eventually figured out my next volunteer calling. When Nina Milligan asked me to contribute to the Highlands Connections monthly publication in the fall of 2012, I knew I could and created "Wit and Tidbits."
I had written for KOMO Communities and Northwest Runner magazine on a volunteer basis for years. Words flowed easily when writing about runners, restaurants and recreation. When Nina gave me the idea to create a blog-like column in Connections, I took it as an opportunity to connect with my neighbors and perhaps bring out a smile or chuckle. With myself as the flawed protagonist (no brainer – lots of material there) I would, for the next couple of years write anecdotes about the innovative and lively people living in and around the Highlands. Oftentimes, my husband Glenn and my sons Jack (15) and Ryan (12) were unwitting stars in my narratives. While they didn't realize they were playing a feature role in this monthly column, it is their good example and great deeds as Highlands residents that have inspired so many essays. Words flow easily when writing about runners, restaurants, recreation AND relatives!
Even though I have shied away from volunteer jobs involving nonfiction documentation (bureaucracy and addendums are too hard to spell) I made an exception with several PTSA board member positions at Grand Ridge Elementary and Pacific Cascade Middle School. For over six years I have served in one capacity or another, as membership director, website manager and communications VP. At least the spreadsheets have been minimal, and the bullet points have been limited. I am constantly learning from my fellow board members and witnessing some of our neighborhood's most influential volunteers at work. Though Wit and Tidbits retires with me, Nina reports that Life in Issaquah Highlands will be capably covered by another neighbor, Audrey Slade. I can't wait to pick up the next issue and read about our great community through the eyes of a neighbor. It's sure to be a good read!