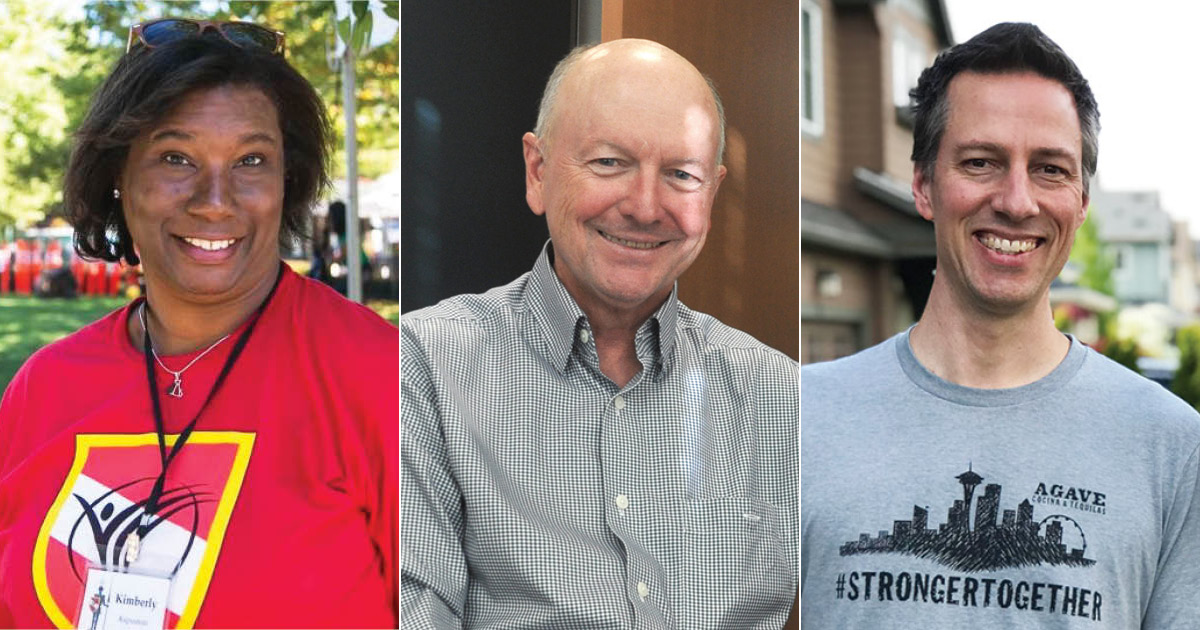 Issaquah Highlands has a unique organizational structure: the Issaquah Highlands Community Association (IHCA) is our homeowners association and maintains our community; Highlands Council is the community-building arm of Issaquah Highlands; Highlands Fiber Network (HFN) keeps the community connected. All three organizations are led by boards made up of Issaquah Highlands residents and stakeholders.
The Community Builder Award, awarded this year at the annual Issaquah Community Awards hosted by the Greater Issaquah Chamber of Commerce on January 28, recognizes a resident or community partner that exemplifies Highlands Council's mission to foster the development of a vibrant and caring community committed to service, diversity, stewardship, and well-being. Highlands Council bestows this award to mark a significant milestone in service or partnership. We are proud to recognize all three board presidents of our Issaquah Highlands organizations as "Community Builders" for their significant and exceptional volunteer leadership and service.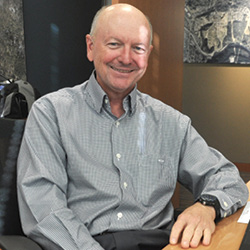 Jim Young, President, IHCA Board of Directors
Jim, a Certified Professional Accountant for over 30 years, was a natural fit for IHCA Finance Committee when he joined back in 2019, becoming committee chair in early 2011. He became IHCA board president in 2012. Since that time, Jim led the transition of the IHCA from master developer Port Blakely to community control and has led two national searches for executive directors. Today, he works closely with IHCA Executive Director Sarah Hoey and her staff to ensure Issaquah Highlands is meticulously well-maintained and financially sound.
Jim: It was a great honor to receive the 2020 Community Builder award along with Kimberly Kapustein and Charlie Herb. I want to thank Christy Garrard and the Highlands Council Board of Trustees for my selection. I have found a special place in my study for the award to remind me how lucky I am to live and volunteer in the Issaquah Highlands. Being in a leadership position for the IHCA board for over nine years has given me an inside view of the growth we have achieved while maintaining the community's beauty. A special thanks to IHCA Executive Director Sarah Hoey and her talented team and my fellow board members. You all have made this recognition possible.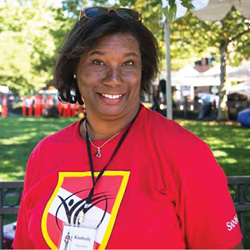 Kimberly Kapustein, President, Highlands Council Board of Trustees
Kimberly is no stranger to volunteer leadership in Issaquah Highlands; she has been part of community event planning leadership for ten years. 2020 was an unprecedented year that called for unprecedented service and Kimberly stepped up big time. When the Black Lives Matter movement gained momentum at the end of May, Kimberly guided Highlands Council's position around diversity, equity, and inclusion. She is now an active member of the Issaquah Highlands Cross-Cultural Committee. Kimberly was named president of the Highlands Council Board of Trustees in December, having previously served as vice president. Kimberly moves from role to role with professionalism, creativity, and a deep-seated community spirit.
Kimberly: I am honored to win this award for building community. There is much work to be done in every community, and it is collective work. This is why winning this award with my fellow board presidents makes so much sense. We each share a love of volunteerism and for where we live. Having these three boards, soon to be four, continue to uphold and elevate this amazing community's fundamental vision we call the Issaquah Highlands – we do so stronger together.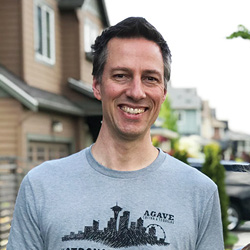 Charlie Herb, President, HFN Board of Directors
Charlie moved to Issaquah Highlands in 2003, drawn to the community by Port Blakely's "urban village" vision, which included the promise of a diverse and inclusive community; numerous parks, trails, and open spaces; and a future school, hospital, shopping center, and state-of-the-art fiber network. Last fall marked his 17th anniversary volunteering with HFN. Our fiber network has been through several transitions over the years and we are grateful to Charlie for serving as a community representative, ensuring the best interests of the community informed each decision. Charlie served as vice president of the HFN Board of Directors for the first six years after the community purchased the network from Port Blakely. Charlie was named president of the board last year. Charlie is looking forward to working with the HFN Board of Directors and General Manager Jeremy Fallt to identify new and exciting ways for HFN to serve our community.
Charlie: I'm incredibly honored and humbled to receive the 2020 Community Builder Award along with the IHCA and Highlands Council presidents. I share this award with the entire HFN board, our HFN General Manager Jeremy Fallt, and our partners at GigabitNow and Cannon. I am grateful for their help in establishing a thriving community-owned fiber network that will be an incredible asset to the Issaquah Highlands community for many years to come. Thank you!