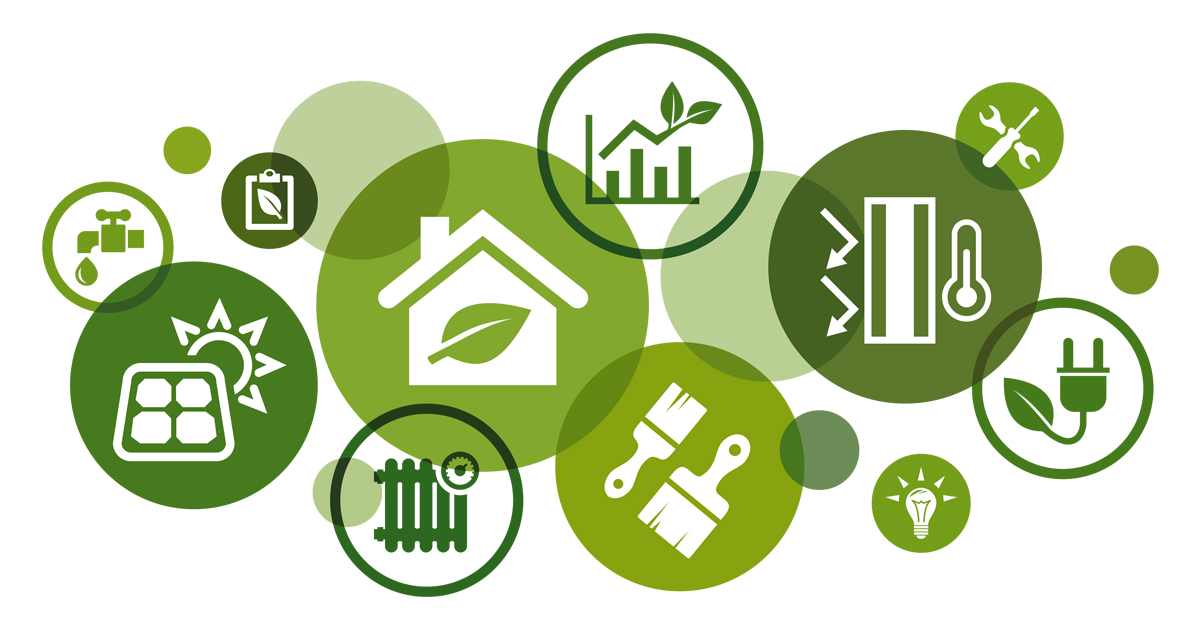 When updating your home, consider eco-friendly solutions to reduce your family's carbon footprint
Last summer, our region suffered through weeks of heatwaves, with temperatures topping 116 degrees Fahrenheit in Issaquah. For Issaquah Highlands residents, many of whom have homes built without air conditioning, summer generated a flurry of calls to HVAC companies to install air conditioning and deliver some comfort. The truth is our home improvement choices are not trivial, and an uninformed, hasty decision can mean committed emissions for the next 20 years, exacerbating the climate change problem from which we are trying to gain relief.
As we experience the effects of global warming and our homes reach a certain age, Issaquah Highlands residents can do more to live up to our community's value of sustainability, be good stewards of our beautiful land, and secure a carbon-zero and healthy future for our community and children. How do we do that as individuals and a community? We educate ourselves, get creative with potential solutions, and incrementally electrify everything.
According to scientific online publication, Our World in Data, 15% of global carbon dioxide emissions come from the U.S. Of our U.S. emissions, 42% come from houses and machines we use to power our lives (according to "Electrify" by Saul Griffith), meaning there is a huge opportunity to affect the change we want to see in the decisions we make sitting around the kitchen table. As our roofs, hot water heaters, furnaces, stoves, and dryers start to age and need replacement, we can (and frankly, must) replace all fossil fuel-burning machines with electric ones. While fighting climate change does not rest solely on our shoulders, it is valuable to identify our individual household's biggest emitters and create a guide for making smart, high-impact decisions when our water heater bites the dust, we take on a kitchen renovation, or just want to insulate ourselves from energy bill volatility.
According to the nonprofit, Rewiring America, 50% of household emissions come from vehicles. Whether you are a homeowner or a renter in Issaquah Highlands, a gasoline-powered vehicle purchased today will emit CO2 for another 20-25 years. Another 25% of our household emissions come from the way we heat and cool our homes. With a lifespan of around 15-20 years, renters and homeowners should be aware of heat pump options, as well as PSE conversion rebates (see pse.com/rebates).
Your home's water heater accounts for 10% of household emissions; you can expect to replace it every 10-15 years. Much less involved and costly than installing a heat pump for cooling and heating, water heaters are a great appliance to target to reduce your home's emissions.
Five percent of household emissions are attributable to cooking. Not only does electric cooking save your family from harmful pollutants that come with gas cooking, doing so with an affordable induction stovetop means faster more efficient cooking with less chance of getting burned.
Finally, drying clothes makes up 3% of household emissions. A ventless heat pump dryer is the most efficient way apart from hang-drying (note outdoor clotheslines are prohibited in Issaquah Highlands).
You can reduce your overall household emissions by installing rooftop solar photovoltaic (PV) panels. As our roofs need replacement, neighbors may band together for bulk discounts on those replacements; it is worth looking into similar discounts from solar installers. A bulk discount coupled with the 26% federal solar tax credit (that will fall to 22% after this year, visit energy.gov/eere/solar/homeowners-guide-federal-tax-credit-solar-photovoltaics) and the state sales tax exemption for solar energy systems could lead to creative solutions and savings. Although the cost of rooftop solar continues to decrease, it is one of the more challenging options to electrify. The great news is Washington's electrical grid is the second cleanest in the country (according to the Washington Business Alliance), and PSE gives us the option to have our electricity supplied by renewable energy sources, a switch you can make today (visit pse.com/green-options/Renewable-Energy-Programs/renewables-home).
In future columns, you will hear from neighbors who have gone electric in their homes and businesses. I hope these stories can provide valuable insights and help you plan for updates to your Issaquah Highlands home.
Christin Pelgrum is a Dahlia Park resident.