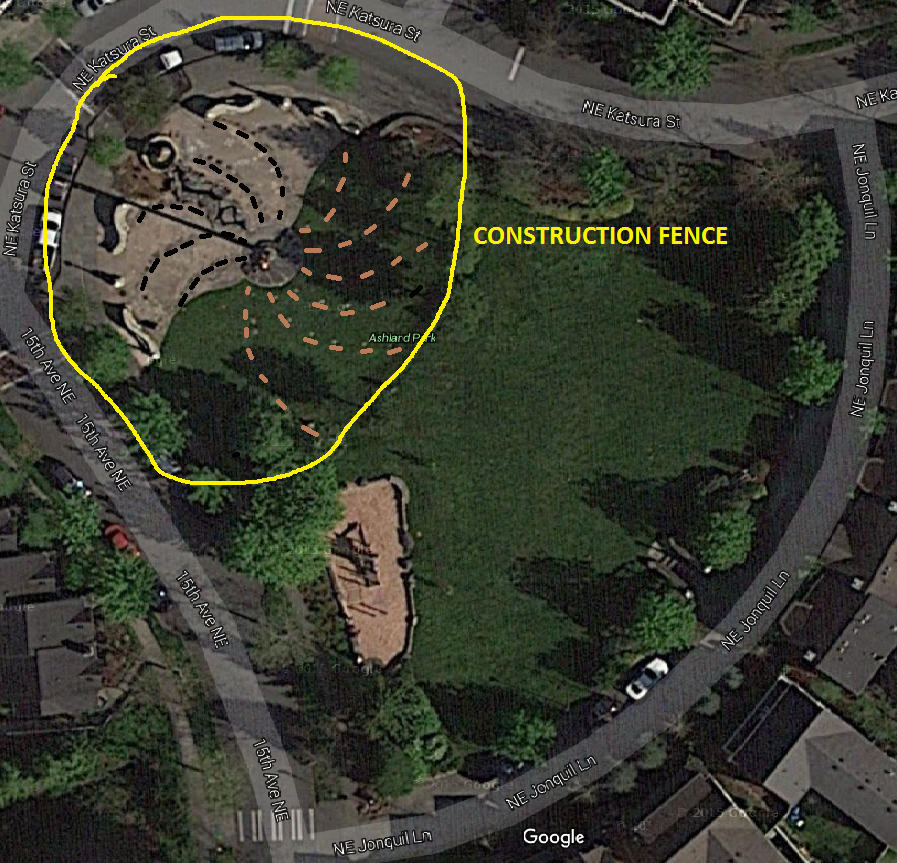 Volunteering opportunities!
Come and watch the fun!
This Ashland Park renovation project kicks-off next Monday, July 11th with a lifting of the Maypole for cleaning and repainting. The tall 'Maypole' will be lifted and laid on the ground by a tall crane where the pole will be cleaned and repainted along. The wooden light poles will follow a similar process. This should be an interesting project and the public is welcome to view the process from outside the construction fence. Renowned artist and Ashland Park designer, Milenko Matanovic, founder of the Pomegranate Center will be on-hand as he is teaming with the IHCA on these renovations of the park he originally designed and installed. See more about creating Ashland Park HERE.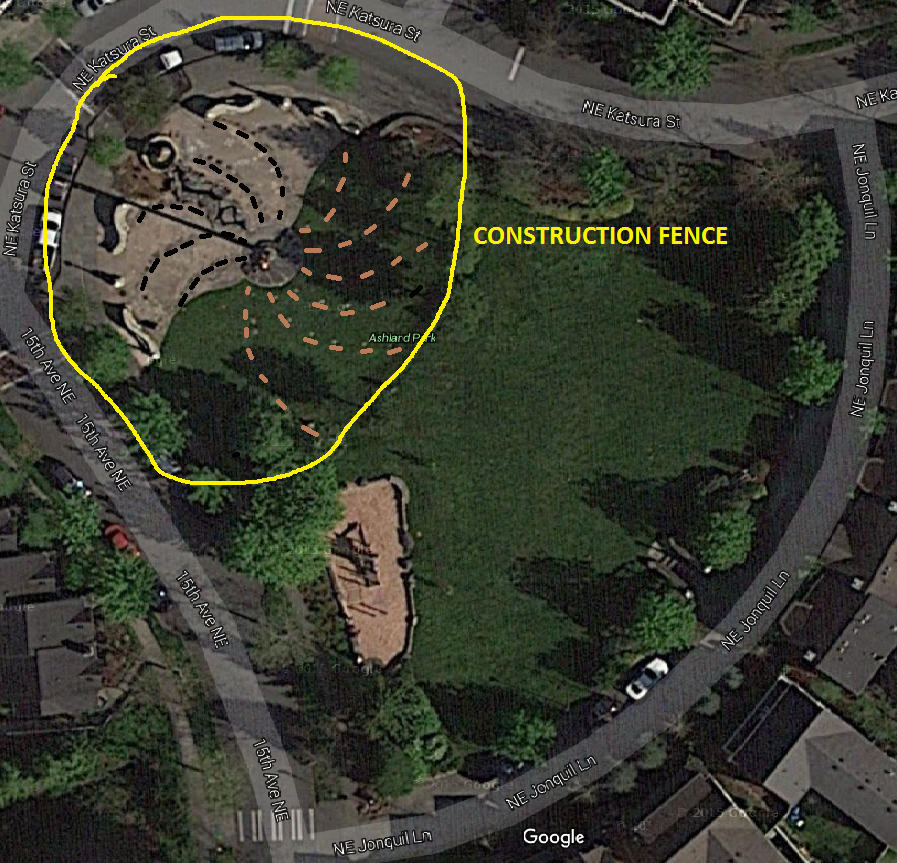 On July 8th a portion of Ashland Park will be fenced off and a temporary storage pod set in the park. Workers and artists will be on- site to repaint the may pole, lights, to perform light concrete work and to work on the stream/fountain.
The playground will remain open until the wooden benches are being replaced. Then it will be closed off for just a day or so. The construction fence will be in the area depicted on the map below.
Volunteers can sign up to work with renowned artist and designer of Ashland Park Milenko Matenovic! Volunteers and artists will be on- site to repaint the may pole and light poles and complete light concrete work and work on the stream/ fountain. A crane will be on site to remove the may pole and replace it (scheduled for July 11th at this time) but it should not block traffic for an extended time during operation.
The IHCA is looking for 6 volunteers per day beginning July 12th through July 26th, from 10am – 4pm to work with Milenko and his staff. Volunteers must be age 16 or older. This is an opportunity to work outside, work with artists, and be a part of preserving our community's history!
If you are interested, please sign up HERE.