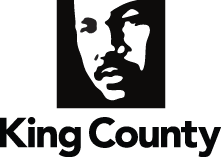 Members of the King County Assessor's office staff have begun making their rounds in Issaquah Highlands, based on a public announcement this week from the property tax Assessor's office:
John Wilson
King County Assessor
News Release
October 16, 2019
Appraisers Conducting Physical Inspection of Properties in North Bend, Snoqualmie, Preston, and Issaquah
King County appraisers have begun the annual process of visiting neighborhoods to inspect properties in-person to set the values for property taxes payable in 2021. Appraisers are now conducting inspections in many neighborhoods in North Bend, Snoqualmie, Preston, and Issaquah
The Assessor is required by law to inspect each property in-person at least once every six years, and county appraisers have the right under state law to examine properties to complete this inspection. An inspection is generally an exterior observation for comparison with the property characteristics on file. When approaching a property, an appraiser is instructed to go directly to the front door to alert the homeowner, and ask for permission to enter the side or backyard if necessary. All appraisers carry county ID, and will be wearing clothing identifying them as a King County employee.
Citizens with questions should contact Jurgen Ramil, Senior Appraiser at
(206) 477-8432
News Media, FOR MORE INFORMATION, CONTACT:
Al Dams, Chief Deputy Assessor 206-263-2255
If you are interested in more information about how your property is assessed and even a bigger picture of area assessments and tax averages and projections, please see: https://www.kingcounty.gov/depts/assessor/Reports/area-reports/2019/residential-southeast/075.aspx