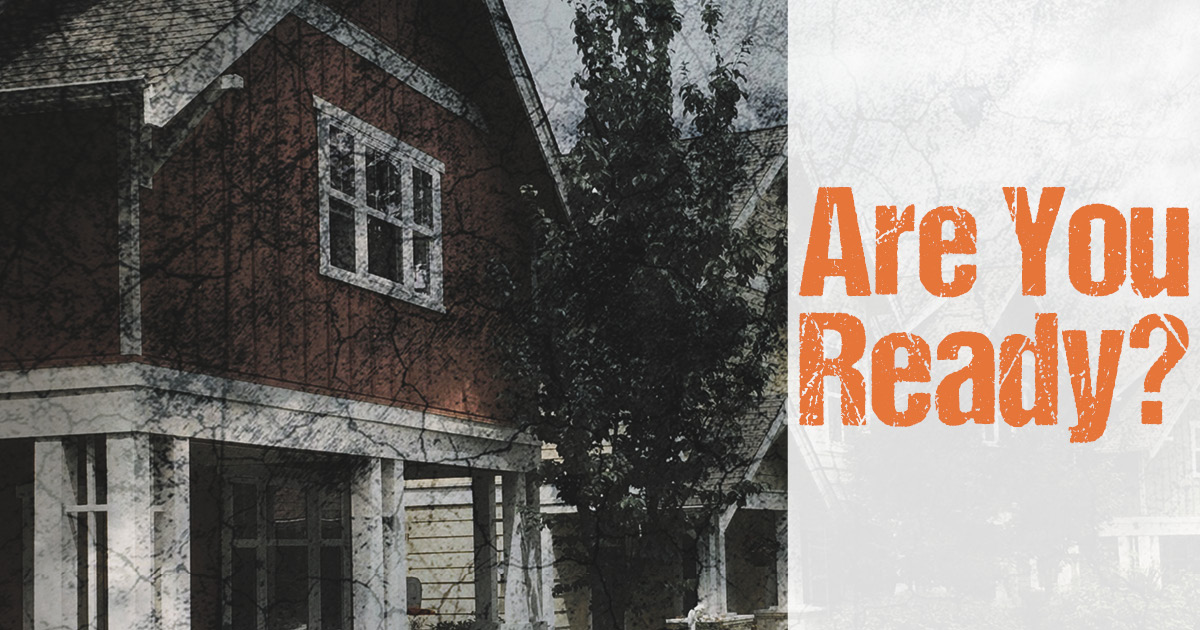 Do you know what to do when disaster strikes? The reality is first responders will not be able to help everyone. Luckily, with some prior planning, you and your neighbors can help! The City of Issaquah and the Issaquah Citizen Corps offer the Map Your Neighborhood (MYN) program to help your neighborhood prepare for disasters.
An MYN program typically involves about 15-25 households who agree to respond as a team after a disaster to look out for and help each other. A trainer will be provided free of charge to your neighborhood to help facilitate a 90-minute training.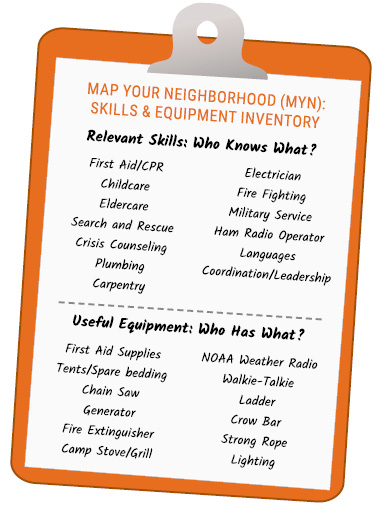 What is MYN training?
Learn the nine steps to take immediately after a disaster.
Meet your neighbors and identify who has important skills and useful equipment in a disaster response (see clipboard image).
Create a neighborhood map, identify important features (like natural gas meters), and those neighbors who may need extra help.
Select a neighborhood gathering site and care center.
How to Host an MYN Party
Be matched with a certified MYN trainer: Contact Brenda Bramwell, the City of Issaquah's emergency management coordinator, at 425-837-3470.
Select a time and date: Evenings and weekends may work best.
Select a location: To maximize turnout, it's recommended to host an MYN party at a home in your neighborhood. Blakely Hall is also available to rent for free for Issaquah Highlands neighborhood MYN parties. Please contact 425-507-1107 for availability.
Invite your neighbors to attend: Team up with another neighbor to go door-to-door and follow up with an email, phone call or social media message.
Prepare materials: Print enough copies of the neighborhood contact information sheet and neighborhood map, both available from the City of Issaquah.
Follow-up: Be prepared to compile the information collected during the MYN party and distribute to each of your neighbors.
Information & Resources