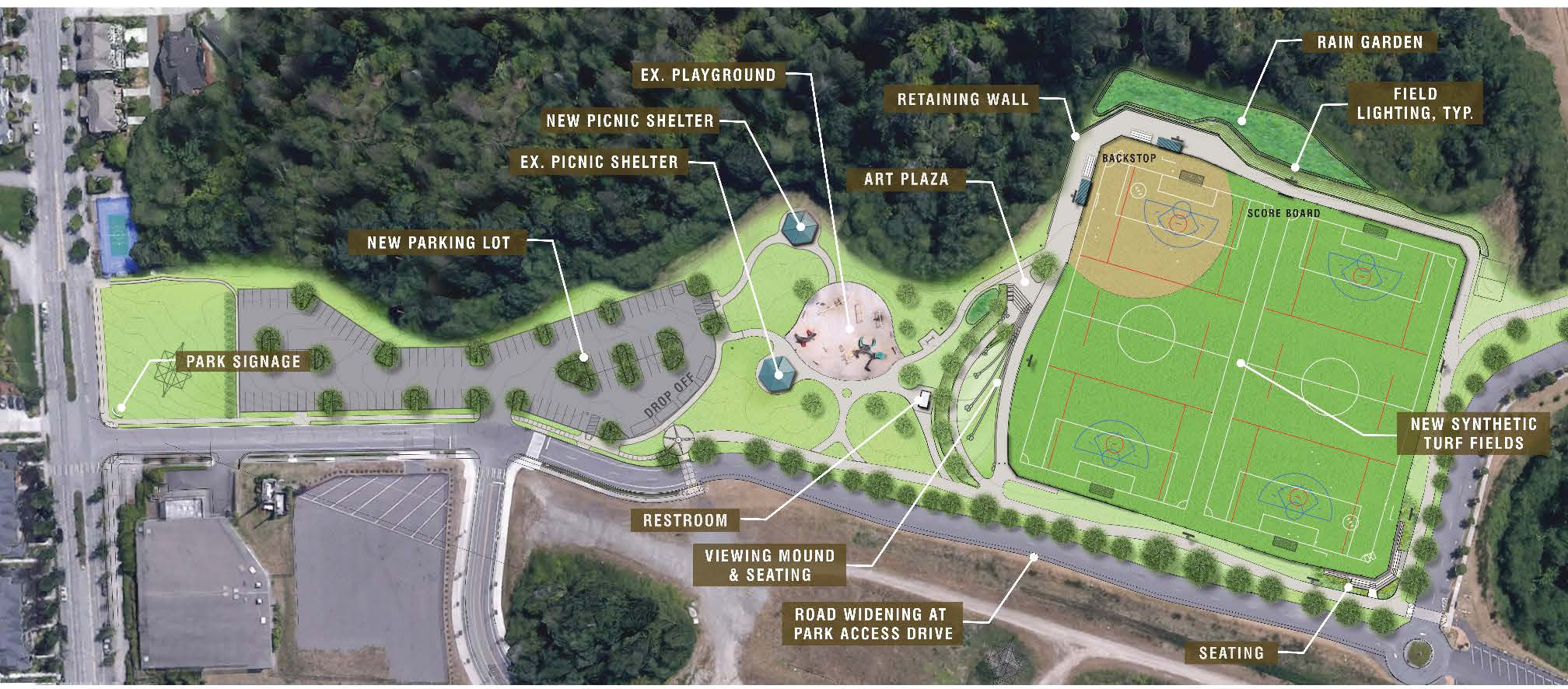 At last night's City Council meeting, Parks and Recreation department director, Jeff Watling, formally presented the Central Park Pad #1 plan for construction. You can follow it now as Agenda Bill 7072. The presentation for the City Council began with a review of what is planned for phase 1.
Design / Construction Management
Base Project / Interim Parking
Field Turf
Metal Halide Lights
Interim Parking Lot Lighting
Options
LED Lights Upgrade
Road Safety Improvements (widening)
Additional Picnic Shelter
Amenities / Site Furnishings
Mound walls / Plantings
The City received two bids, one of which has dropped out. The bids were within 4.8% of each other, however, "These bids are above our estimates," Watling explained.
The next step is for the City Council Services & Safety Committee to discuss the agenda bill at their next meeting, Tuesday, May 9th at 6:30 in Council Chambers. As with all committee meetings, there will be time for audience comments. You can watch the meeting live, online.
The matter returns to the full City Council on Monday, May 15th at 7pm in Council Chambers, when a potential bid award will be considered, with a report from the Services & Safety Committee.