An Issaquah Highlands Community Association (IHCA) Board of Directors nominating committee has reviewed statement of interest forms submitted by interested board candidates and approved the following slate of candidates at the board meeting on May 23. Approved nominees have been added to the final IHCA board elections ballot, available online on June 1, 2022, at 12:01 a.m. PDT through Votegrity, a third-party, independent company contracted by the IHCA.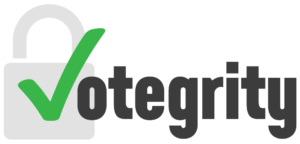 This is a new online voting platform for the IHCA. Why the change? Votegrity streamlines the voting process by owner, not by district. No more figuring out what district you live in to find your voting website.
Important Voting Instructions:
If you reside in district 2, 4 and 6, you are eligible to vote for one candidate in your district. There is one vote allowed per property.
Your unique PIN code will be emailed to the email address on file with the IHCA on June 1, 2022. Only one email address per property will receive the email to vote. Email Jordan Rousu to update your email address on file.
You can view the candidate bios in your district online when you log in to vote with your unique PIN code. Candidate bios will also be available on the Issaquah Highlands website.
Download the IHCA Mobile App using the QR codes to vote from your phone.
On the main page of the mobile app, click "Voting" to be directed to the election ballot. PIN codes (emailed to your email on file with the IHCA) are required to vote.
Voting opens at 12 a.m. on June 1, 2022, and ends at 5 p.m. on June 17, 2022.
Included on this year's ballot, homeowners will have the chance to vote on IRS Revenue Ruling 70-604, which allows the IHCA to carry over excess operating income, if any, to the following year. Click here to learn more >>
Common Questions:
How can I request a paper ballot?
Please contact the IHCA office Monday-Friday, 9 a.m. – 5 p.m. by phone at 425-427-9257 or email Jordan Rousu.
How do I update my contact information such as email/phone number/off-site mailing address?
Please contact the IHCA office Monday-Friday, 9 a.m. – 5 p.m. by phone at 425-427-9257 or email Jordan Rousu.
The deadline for online voting and paper ballots is June 17 at 5 p.m. PDT. No late submissions will be accepted. Election results will be announced at the IHCA Annual Community Meeting scheduled for June 27 at 5:30 p.m. at Blakely Hall, 2550 NE Park Drive in Issaquah Highlands. Check the IHCA mobile app tab "IHCA Meetings" or check our website calendar for the meeting link as we get closer to the date.
This notice serves as the official notice of the annual meeting.